The Authentic Southern California of 'The Barbarian Nurseries'
Four works that depict how the many live in SoCal.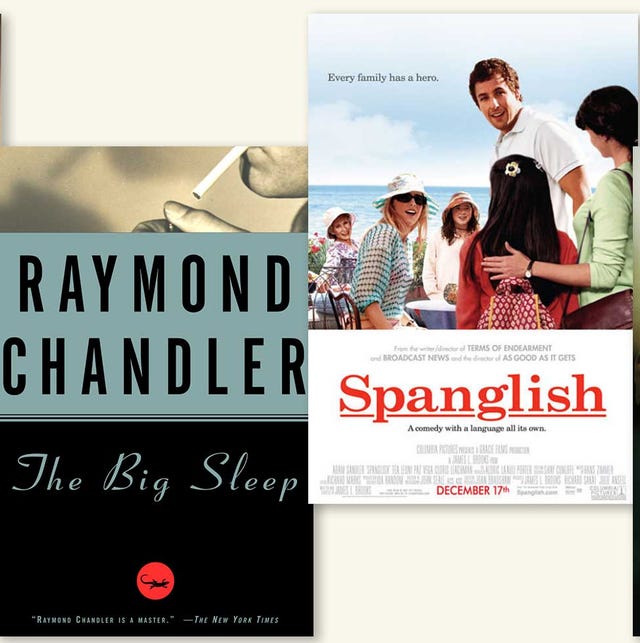 The second book within Héctor Tobar's novel The Barbarian Nurseries opens with a line from Richard Wright's Native Son in which a white woman named Mary tells the main character, a Black man, "You know, Bigger, I've long wanted to go into these houses…and just see how your people live." At first, the quote feels like a dissonant note in The Barbarian Nurseries, since the only home the novel focused on in the first book was the secluded Torres-Thompson residence in Orange County. However, its relevance becomes clearer when Araceli, the family's undocumented Mexican maid, realizing the Torres-Thompson parents have left their sons behind, decides to take the children on a trek from Orange County to Los Angeles, in search of their grandfather.
While on their quest, Araceli and the children enter the homes of a number of people, indifferent strangers and Good Samaritans alike. The reader gains brief but memorable access to their personalities, thoughts, and possessions. We see their families, their customs, and their daily rhythms. What starts as a journey to find the boys' grandfather leads to immersion in the strange vastness of Southern California and the fierce individualism of its people.
Tobar not only offers insight into the interiors of homes but describes the cities where they are situated, which further shapes how we see the characters. Landscapes are presented in elaborate language, and the histories of these regions are described in measured commentary. The landscapes and histories illuminate the socioeconomic factors influencing the characters' perspectives on life. When Araceli and the boys arrive in Huntington Park, for example, Tobar writes, "All these home owners, in all these epochs, came and found comfort in the perpendicular streets, in the surveyor's patient construction of uniformity and efficient use of space, in the stop signals, and in the city workers who cleaned the parks." This rendering of Huntington Park's landscape as a place designed for order and uniformity is more than Tobar flaunting his keen eye—it provides context for characters like Jack Salazar and how he achieved his "right-leaning, fourth-generation Mexican-American opinion." The novel seems to suggest that if Jack had grown up on 39th Street in Los Angeles or in Santa Ana, he most likely would have become a person with an entirely different set of political, cultural, and social values. Indeed, when assistant district attorney Ian Goller attempts to convince Scott Torres to pursue legal action against Araceli after Scott and his wife, Maureen, fail to admit they had a fight and abandoned their boys, Goller appeals to him by bringing up the neighborhoods in which they were raised: "We grew up in the same kind of places, really. Me in Fullerton, and you in Whittier." Goller later states that these neighborhoods instilled in them shared sensibilities as good Americans and influenced "how we saw the future." This makes them different from Araceli's defenders, he argues.

Yet Southern California has many distinct neighborhoods, each with its own subculture that shapes the individuals within it. This accurate depiction of a heterogeneous region makes The Barbarian Nurseries an especially rare triumph. Most portrayals of Southern California in film and even literature reduce the region's residents to stereotypes (Valley girl, cholo, surfer, aspiring actress, etc.), but Tobar does not construct his characters so much as allow them to breathe and become interesting, complex, and sometimes antic individuals. In one chapter, a Spanish-speaking Mexican man clad in denim dances to traditional Mexican music at a backyard party, and in another chapter (and another city), an English-speaking man of Mexican descent judges his neighbors for not flying American flags on their property in honor of the Fourth of July. They might have a shared ancestry, but the two characters inhabit worlds that are far apart.
While The Barbarian Nurseries pulsates with racial tension, the novel is not an exploration of brown-versus-white relations but an unflinching examination of the tenuous threads holding together social structures and the fissures running among and within ethnic groups. The group of Mexicanos whom Araceli offends at Huntington Park City Council member Salomón Luján's Fourth of July party, when she goes to him for help finding the boys' grandfather, are upset not only because she unwittingly minimizes their success by sharing how much her employers pay for private school (an amount they could never afford), but also because she's not one of them. Araceli is Mexican, like them, but she's a chilanga—someone from Mexico's capital—not a calloused-hand immigrant from Jalisco, Durango, or any other rural area of Mexico like those at the party. Because of this, they doubt her sincerity and even intelligence. Sensing their prejudice, Araceli thinks, "I might be just a housekeeper and a chilanga…but I know basic English and math."
The Southern California of The Barbarian Nurseries is authentic—a place as striking, nuanced, and mystifying as the people who live there. If you enjoyed Tobar's novel, you might also like these other titles, which depict different times, moods, and elements of the dynamic region.•

Join us on December 16 at 5 p.m., when Tobar will be in conversation with CBC host John Freeman and a special guest. And visit the Alta Clubhouse to discuss your early thoughts about The Barbarian Nurseries with your fellow California Book Club members.