Stay Awhile, Mr. Hughes
Four of Langston Hughes's poems are in conversation with Natalie Diaz's Postcolonial Love Poem.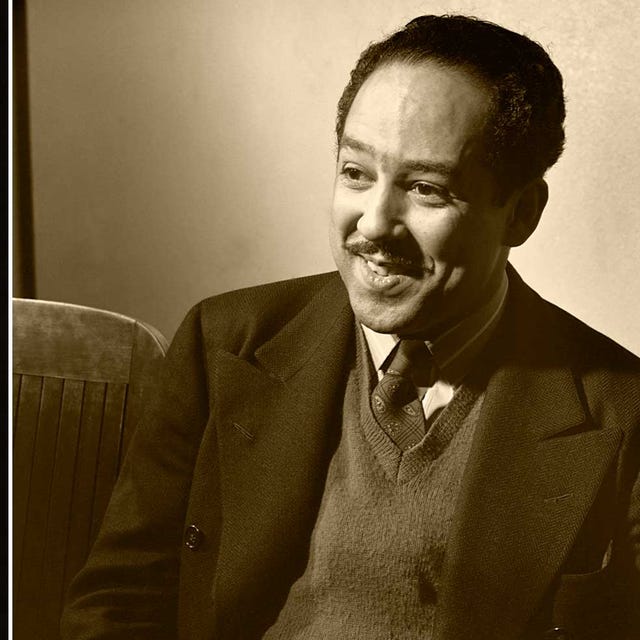 Scott T. Baxter; Getty Images
A conversation between Natalie Diaz and Langston Hughes never could have happened, but I still imagine where it could have taken place. A café, most likely, overlooking the ocean bluffs in Carmel-by-the-Sea, where Hughes wrote The Ways of White Folks, or in Los Angeles, where the poet penned his only screenplay, for Way Down South. Both would be a short flight from Phoenix, where Diaz teaches nearby. Hughes would wear his standard jacket and tie, and maybe have a small gift, like a pen, ready with a smile for Diaz. Once settled in, undoubtedly, the two would have many ideas, and sorrows, and joys to share.
While Diaz's rhapsodic and sensual verse in her Pulitzer Prize–winning book, Postcolonial Love Poem, our California Book Club pick for February, varies stylistically from Hughes's rhythmic and principled stanzas, the sorrowful reflections, national perspectives, and tenacious spirits found in their poems seem to spring from similar hearts. Diaz writes from a Native experience and Hughes from a Black one, but the themes they grapple with, such as loneliness, racism, violence, and class, have universal significance. More regrettably, they are particularly American themes. And both poets know how to use language to expose their country, rebuke their country, and somehow, even at the edge of despair, find ways to redeem their country. If all hope were gone for America, why then in "Manhattan Is a Lenape Word" would Diaz ask, "How can a century or a heart turn / if nobody asks, Where have all / the Natives gone?"? One can only hope that reading her work can turn readers' hearts, just as Hughes's words influenced our country's soul during the century following their publication.
Hughes died 11 years before Diaz was born, so in lieu of a personal meetup, here are four of Hughes's poems that pair well with works from Postcolonial Love Poem. Whether they inspire you to discover or rediscover Hughes or to gain a new appreciation for Diaz's writing, these poems are in powerful conversation with one another.